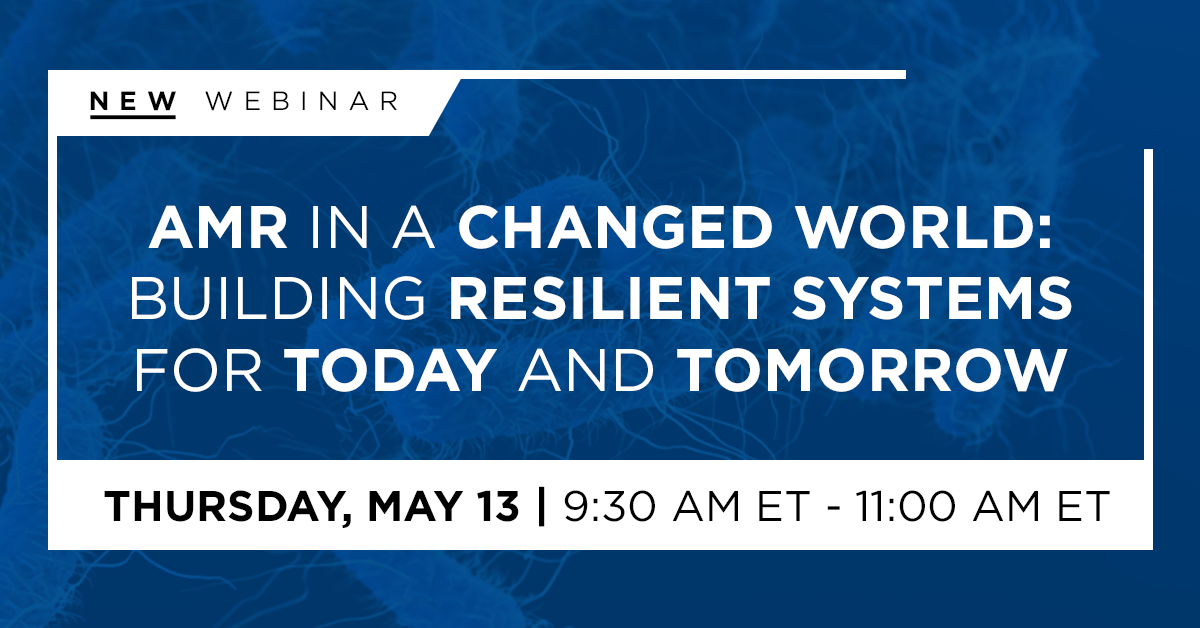 Combating antimicrobial resistance (AMR) is a public health priority that requires a united, global approach across sectors, industries, and continents. CDC's AMR experts collaborate with investigators around the world to identify and implement new ways to prevent antimicrobial-resistant infections from occurring and to limit their spread. Through this innovative work, experts are making measurable progress globally in addressing the spread of AMR within health care, the community, and the environment.
Session Overview:

Join AMR experts from CDC, the Center for Strategic & International Studies, and the Center for Disease Dynamics, Economics & Policy for a discussion on where we go from here to address AMR after the COVID-19 pandemic. It is clear from the COVID-19 pandemic experience that more work needs to be done to build resilient and flexible health systems, capable of detecting, containing and stopping a pandemic, wherever it starts. AMR knows no borders and directly threatens modern medicine and our ability to treat common infections. Hear experts lay out their vision and approach for how to address AMR in this new context and what's needed to be better prepared when another pandemic hits.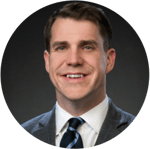 Acting Deputy Director for Strategy and Development, Division of Healthcare Quality Promotion;
Senior Advisor, Antibiotic Resistance Coordination & Strategy Unit
Centers for Disease Control and Prevention
Michael Craig leads the coordination of CDC's $170+ million cross-cutting antibiotic resistance portfolio by developing and guiding CDC's strategic direction to address national goals to combat antibiotic resistance. He also works closely with leadership within the U.S. Department of Health and Human Services and with the President's Advisory Committee for Combating Antibiotic-Resistant Bacteria to align public health activities related to antibiotic resistance across multiple federal agencies.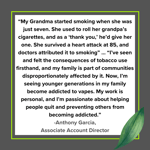 Senior Vice President & Director of the Global Health Policy Center
Center for Strategic and International Studies
Stephen Morrison is a Senior Vice President at the Center for Strategic and International Studies (CSIS) in Washington D.C., where he founded and directs its Global Health Policy Center. A political scientist, he has built at CSIS over the past two decades a highly dynamic and impactful program that concentrates on the geopolitical and national security dimensions of U.S. leadership in international health, with a special emphasis upon the centrality of bipartisanship and multilateral institutions, partnerships with private industry, foundations, advocates and the faith community, and long-term strategic planning and commitments. Through a series of high-level commissions which he has created and directed, he has spearheaded work that has shaped concrete decisions in Congress and the administration on HIV/AIDS, malaria, and tuberculosis, reproductive health and gender equality, immunizations, and health security, including pandemic preparedness, acceleration of technological innovations, and coping with anti-science and a polluted digital world.
Director and Senior Fellow
Center for Disease Dynamics, Economics and Policy
Ramanan Laxminarayan is founder and director of the Center for Disease Dynamics, Economics & Policy (CDDEP) in Washington, D.C. and New Delhi, and a senior research scholar at Princeton University. He is an affiliate professor at the University of Washington and a visiting professor at the University of Strathclyde in Scotland and at the University of Kwazulu Natal in South Africa. Ramanan chairs the board of GARDP, a global product development partnership created by the World Health Organization, that aims to develop and deliver new treatments for bacterial infections. He is founder and board chair at HealthCubed, which works to improve access to healthcare and diagnostics worldwide.
Senior Science Advisor, Antibiotic Resistance Coordination and Strategy Unit, Division of Healthcare Quality Promotion
Centers for Disease Control and Prevention
Dawn Sievert leads the strategic scientific direction, coordination, and investments of CDC's cross-cutting scientific antimicrobial resistance activities globally. Dawn also provides the scientific leadership for CDC's Antibiotic Resistance Laboratory Network and the CDC and FDA Antibiotic Resistance Isolate Bank. She is also Lead of the CDC Collaborating Center within the World Health Organization's Antimicrobial Resistance Network.
Chief, I
nternational Infection Control and Prevention, Division of Healthcare Quality Promotion
Centers for Disease Control and Prevention
Ben Park began leading the International Infection Control Program in CDC's Division of Healthcare Quality Promotion in 2014. During the 2014-15 CDC Ebola response he was the infection prevention and control team lead and coordinated CDC infection control efforts across the affected countries. In his current role, he is leading the CDC efforts to build sustainable capacity to prevent, detect, and respond to healthcare-associated infections, including AMR, globally.