We've reached an inflection point in our fight against COVID-19. New variants have contributed to dramatic increases in cases, and breakthrough infections among those who have been vaccinated threaten to further undermine public confidence. The time for PSAs and "raising awareness" is long past. Those who are not yet vaccinated need more than additional awareness. They need compelling, highly targeted, and persuasive messages that address their specific obstacles to change.

During our new 1-hour digital learning event and Q&A, Rescue Agency Founder and President, Jeffrey Jordan, MA, and Sr. Research Scientist, Carolyn Stalgaitis, MPH, will explore persuasive messaging strategies to reach vaccine-hesitant audiences and best practices in equitable communications to meet and engage specific populations where they are with the right messages.

You'll learn how to:
Segment populations based on their unique hesitancies and obstacles to getting vaccinated.
Create compelling and targeted messages to equitably persuade vaccine-hesitant populations.
Set your vaccination initiatives up for success by avoiding common pitfalls and asking the right questions from the start.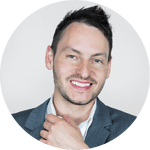 Jeff Jordan, MA
President & Executive Creative Director, Rescue Agency
Jeff is not only the founder of Rescue Agency but also a long-time strategist in behavior change marketing.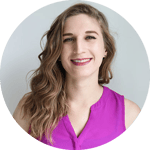 Carolyn Stalgaitis, MPH
Sr. Research Scientist, Rescue Agency
Carolyn leads research projects at Rescue designed to understand the motivations, values, and health education needs of higher-risk population segments.

C.J. Stermer, Host
Sr. Director of Education, Rescue Agency
C.J. is a community advocate who develops programs to share knowledge within our field and inspire public health organizations to increase access to healthy behaviors for vulnerable populations.