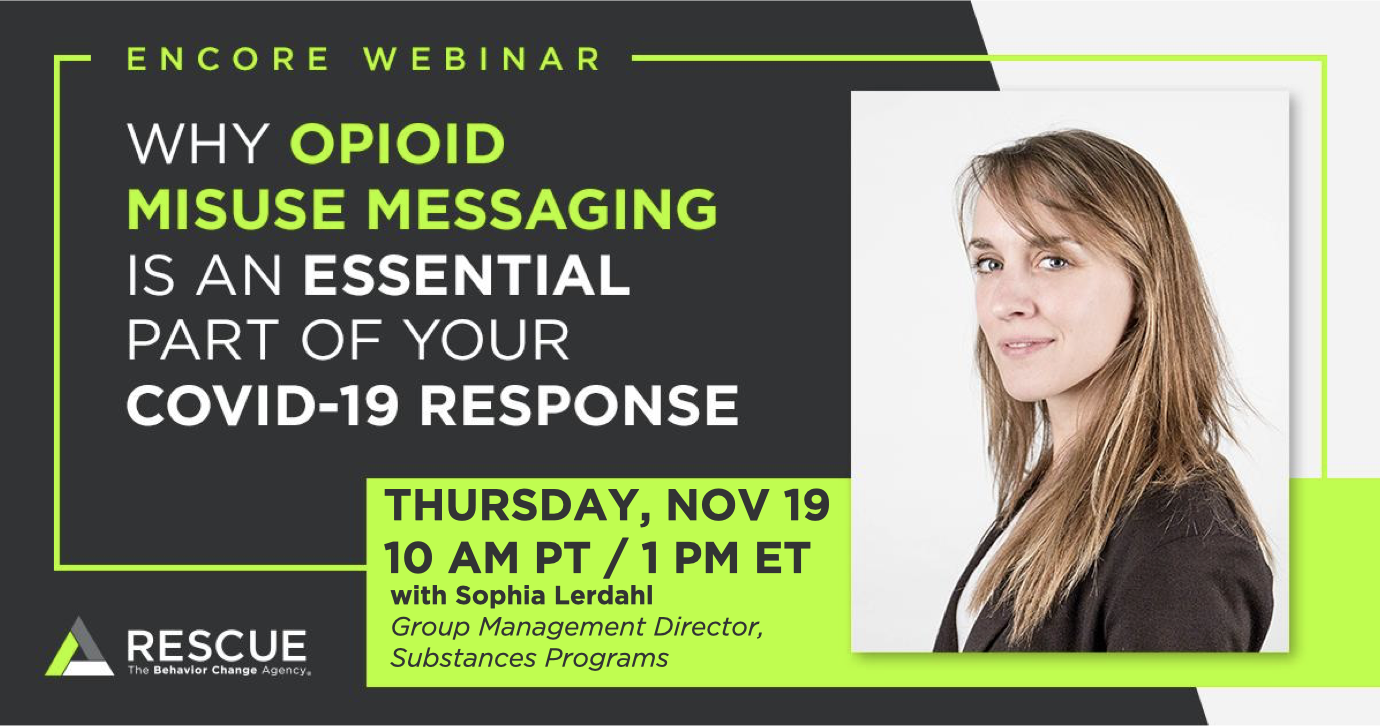 An APHA Exclusive: As our communities address the widespread economic and health impacts of COVID-19, diseases of despair, like mental health challenges and opioid misuse, are on the rise. We must address opioid misuse and decreases in treatment utilization as part of any COVID-19 response and recovery plan.
In our upcoming 1-hour webinar, we will discuss:
NEW Research and insights showing the impact of COVID-19 on substance misuse, featuring recent research on opioids
Best practices for engaging high-risk audiences with evidence-based content
Pressure-tested messaging that you can deploy immediately to stem the tide, even if funding is limited

Sophia Lerdahl
Group Management Director, Substance Programs
Sophia Lerdahl spearheads Rescue Agency's approach to substance use risk education and misuse prevention, working across research, strategy, and client partners.

C.J. Stermer, Host
Sr. Director of Education
C.J. is a community advocate who develops programs to share knowledge within our field and inspire public health organizations to increase access to healthy behaviors for vulnerable populations.
Attendance is FREE; however, registration is required to attend and is not guaranteed. Priority is given to individuals in government and non-profit organizations. Upon approval, a confirmation will be sent to you with further instructions. The webinar is live only, a recording will not be available after.