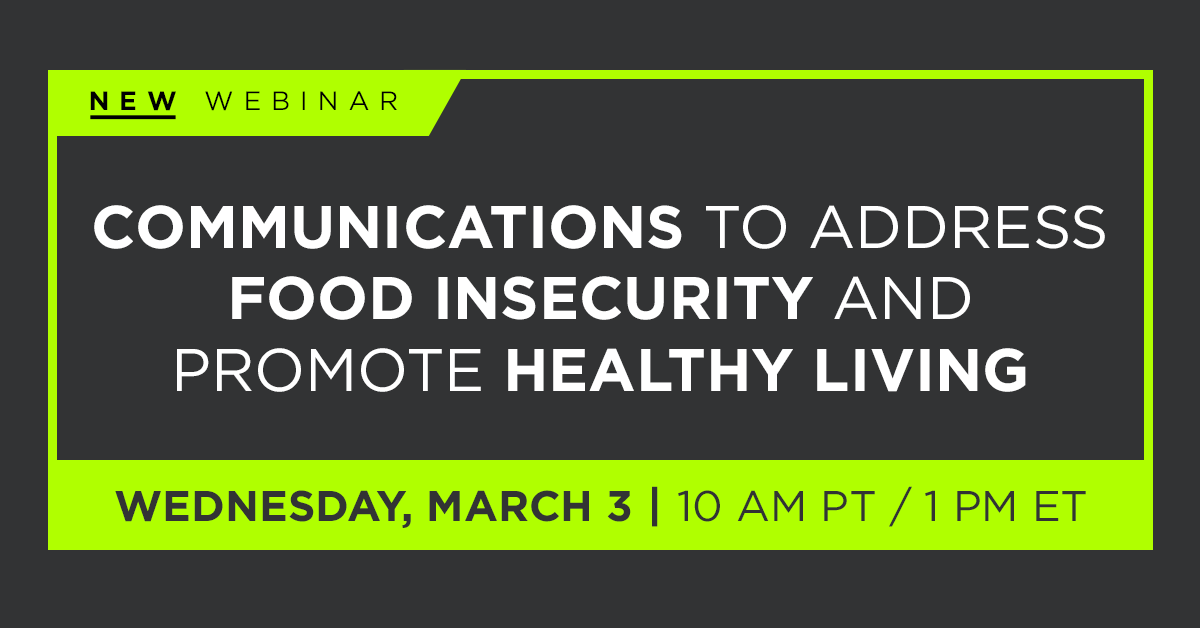 Today, millions of people face food insecurity, defined by the U.S. Department of Agriculture (USDA) as a lack of consistent access to enough food for an active, healthy life. Households today lack food for their families, and importantly, healthier food options for their families.
As the need for support increases, many families are accessing food services for the first time or for the first time digitally. We can connect families to these resources while also identifying barriers to eating healthy by ensuring our communications acknowledge these challenges and provide solutions that will result in a healthier future for all families.

In this new 1-hour webinar you'll learn:
Tactics for crafting messages that will teach your communities how to take action within their current reality.
How to apply our SAVI strategy to your nutrition and obesity prevention social marketing campaigns.
How to apply learnings from the California Department of Social Services (CDSS) to develop research and digital marketing efforts that help reduce food insecurity through increased enrollments in CalFresh Food benefits.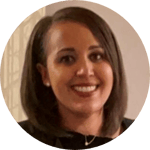 Jessica Cooper
CalFresh Outreach Program Manager, California Department of Social Services (CDSS)

Jessica manages a team of program analysts who provide administrative and programmatic oversight for the CalFresh Outreach program, which contains a network of 200-plus, community-based organizations.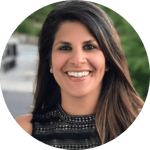 Dina Weldin
Group Management Director, Rescue | The Behavior Change Agency
Dina manages Rescue's nutrition and obesity prevention programs in partnership with public health organizations across the country.

C.J. Stermer, Host
Sr. Director of Education
C.J. is a community advocate who develops programs to share knowledge within our field and inspire public health organizations to increase access to healthy behaviors for vulnerable populations.
Attendance is FREE; however, registration is required to attend and is not guaranteed. Priority is given to individuals in government and non-profit organizations. Upon approval, a confirmation will be sent to you with further instructions. The webinar is live only, a recording will not be available after.
PUBLIC HEALTH FOOD ACCESS AND ADDRESSING FOOD INSECURITY, NUTRITION AND HEALTHY LIVING THROUGH SNAP AND WIC INTERVENTIONS